The Brazilian Court Hotel
West Palm Beach, Florida, USA
Palm Beach, Florida. A beautiful destination right on the Eastern coast of the US. As a New Yorker, Florida is one of the easiest to travel to destinations when I'm craving a beach vacation. The Brazilian Court Hotel offers an amazing stay in their intimate settings, Spanish Colonial architecture and lush grounds. Everything about this place screams roaring 20s glamour, elegantly preserved in an ever increasingly modern society. Relax at the pool, take a golf cart to the beach with a provided beach amenity kit and dine at the infamous Cafe Boulud.
The Carlton Hotel Bangkok
Bangkok, Thailand
Deemed 'the New Kid on the Block' in Sukhumvit, the Carlton Hotel in Bangkok offers stylish and contemporary digs in a super busy city. It felt like a modern oasis to retreat from Bangkok's busy city. The room had a beautiful soaking tub with a glass pane that looked through towards the bedroom, allowing you to enjoy a relaxing soak with skyline views after a day of walking around and exploring Bangkok's infamous malls (which feel like mini cities). Within walking distance or a short BTS SkyTrain ride away to malls like Terminal 21, Emporium and EmQuartier, or The Grand Palace and The Emerald Buddha. Their pool is fantastic and they have a gorgeous rooftop bar for you to soak in those Bangkok nights.
Sofitel Legend Old Cataract Aswan
Aswan, Egypt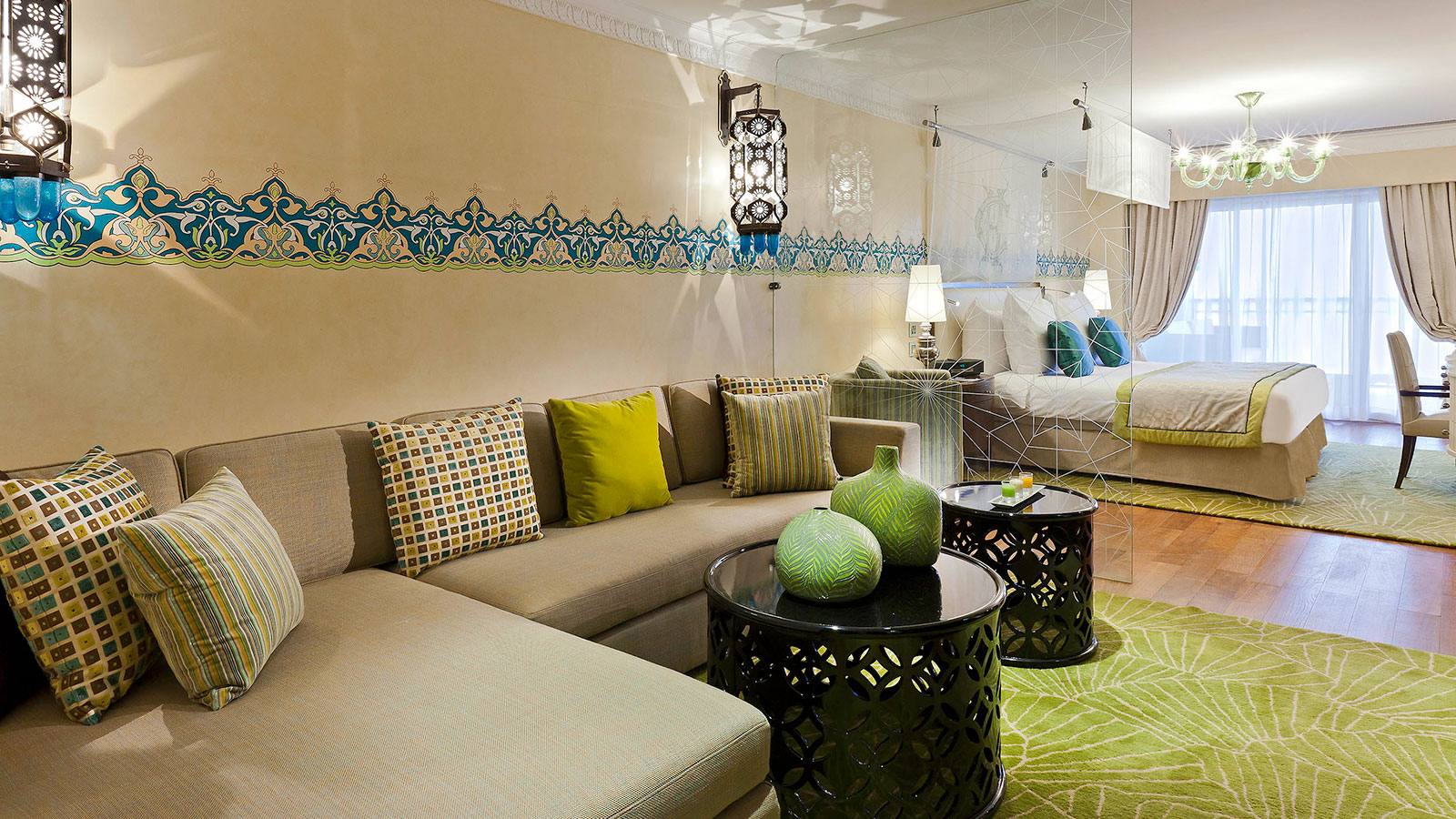 Old Legend Cataract in Aswan is really LEGENDARY. From the hospitality to service to impeccable maintenance of the grounds, I felt like I was an Egyptian goddess roaming around here. King Fouad and Agatha Christie are just some of the names dropped that have spent some time at this beautiful place. This hotel is located on a pink granite cliff overlooking the Nile, the world's longest river, and Elephantine Island, where the historic Nubian Village operates. I recommend the Luxury King Room overlooking the Nile, with a beautiful sitting area, commode and dressing room and the most spectacular bathroom I've ever had the pleasure of doing Number 1 and Number 1 in. Did I mention the freestanding tub, marble elements, wood floors and covered terrace with the coolest looking lamps ever? No? Well, I just did and you should definitely stay.